TUCP calls for total deployment ban to Kuwait says govt sleeping on the job
from January 7, 2020 05:00 pm to January 7, 2020 05:00 pm
https://www.gmanetwork.com/news/pinoyabroad/news/721297/tucp-calls-for-total-deployment-ban-to-kuwait-says-gov-t-sleeping-on-the-job/story/
The Trade Union Congress of the Philippines (TUCP) on Tuesday urged a total deployment ban of household service workers to Kuwait following the death of another Filipina worker in the Middle Eastern nation in December.
TUCP cited government data that showed some 200 Filipino workers died of questionable causes in Kuwait in the last four years, 280 runaway workers are currently in the embassy shelter, while around 30 Filipinos are believed to have committed suicide.
"It's indicative that the government of Kuwait is not taking the plight of our workers seriously and that's why we're calling for a total ban on deployment of household service workers," TUCP vice president Luis Corral said in a press briefing.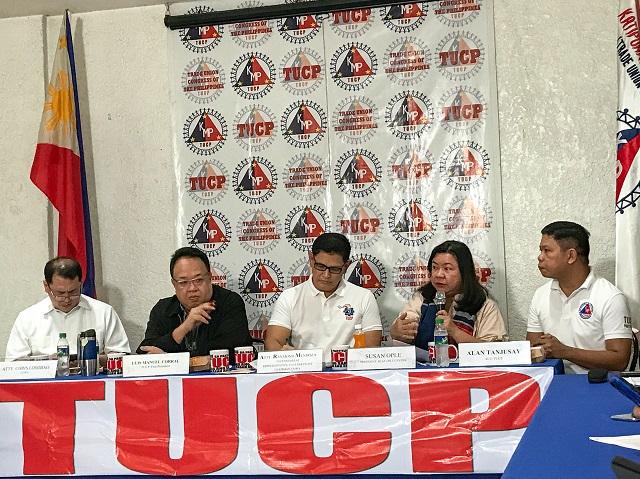 The Trade Union Congress of the Philippines holds a press briefing on the death of a Filipina migrant worker in Kuwait and calls for action for the Filipinos in Iran. L-R: Atty. Christopher Lomibao, TUCP Vice President Luis Corral, TUCP President Representative Raymond Mendoza, Migrant workers' rights advocate Susan Ople, and TUCP Spokesperson Alan Tanjusay. Julia Mari Ornedo